Welcome from Trust CEO
I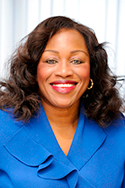 would like to welcome you warmly to the Ortu Federation.
Our family of schools exists to ensure that every child receives the best education and the widest available opportunities for achievement and social accomplishment possible, in preparation for life in the 21st Century.
Our children are our greatest treasure and all schools within the Trust work closely together to ensure that their entitlement to success is fulfilled every day, everywhere and in every way.
As a Trust, we believe that we have the capability to make a difference in your child's life and are morally bound to work in partnership with you to do so. We look forward to working with you to make that difference, beginning today.
Dr. Sophina Asong
Trust Chief Executive Officer